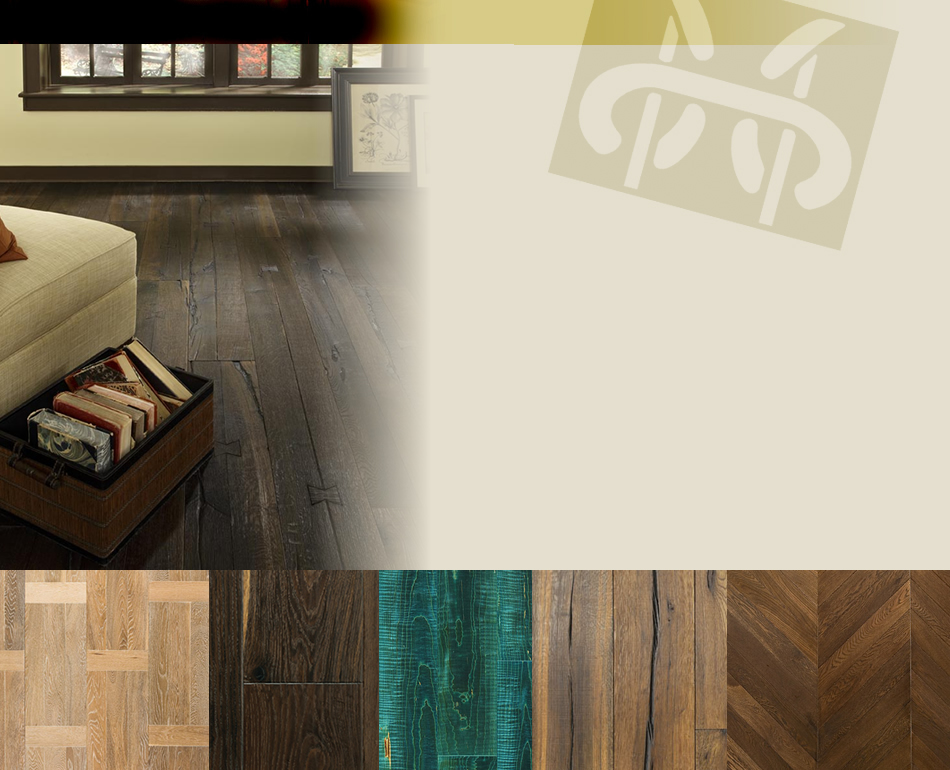 Hardwood Flooring
Hardwood flooring has been a staple of home design for years, and with engineered hardwood, it will last a lifetime. Whether you are looking for something exotic or something classic, like oak, Ghiordes Knot has a wide selection of hardwood flooring options.
The Benefits of Engineered Hardwood Flooring
Well crafted engineered hardwood isnít fake wood; it is true hardwood with all the pluses turned up and all the negatives minimized. Engineered hardwood floor is 100% hardwood from the top to the bottom and is more structurally stable in Michiganís wide ranging temperature and humidity fluctuations. Unlike old-fashioned, solid, single layer hardwood, engineered hardwood can go not only above grade, but on and below grade. Engineered hardwood is the only type of hardwood you can use with radiant heat. It also allows for the ultra wide planks that are so popular now.
Customizing Your Hardwood Floors
Just because you are getting a factory finish does not mean you have to settle for what the manufacturer thinks are the best colors or the right finishes. Just about every wood floor we carry allows you to select the stain color (from bright turquoise to matching existing floors) and also the gloss level (from high gloss down to the ultimate matte finish done in oil). With our products you get the benefits and flexibility of a site finish without all the mess and site issues.
Purchasing your hardwood flooring from Ghiordes Knot will allow you to work with a flooring specialist to ensure that you make the best choice for your design. For more information
contact us
at
248.643.0333
. We'll help find the perfect solution for your project.