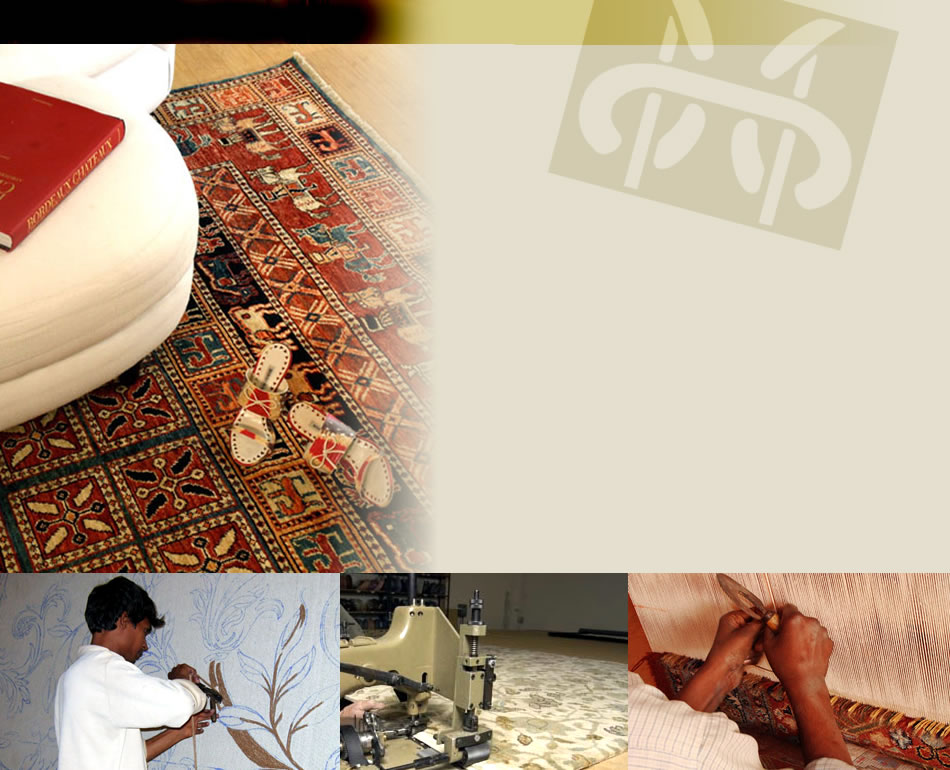 Custom Rugs Options
When standard just won't do, create a rug that is customized to your design vision. Whether you need a unique size, special pattern, or color combination, Ghiordes Knot has options available to you to help create the perfect area rug.
Custom Hand-Knotted Area Rugs
The most exquisite way to create a custom rug is to have one hand-knotted just for your client. Whether you need a Tibetan style or a traditional Oriental style area rug; we have you covered. Our selection of custom hand-knotted area rugs will give you the opportunity to create an instant heirloom. With 100ís of color poms available not to mention custom color capabilities we can match any palette.
Custom Tufted Area Rugs
Though not as detailed or exquisite as a hand-knotted rug, a custom tufted area rug can be a more affordable way to bring a custom design and size into an interior. When you need to incorporate specific color or motifs into an area rug and maintain the budget, a custom tufted rug is a great way to go.
Fabricated Area Rugs
The most affordable way to get a beautiful area rug in a unique size is to have one fabricated from broadloom carpet. With 100ís of styles of broadloom available it is easy to create the perfect rug just by binding, serging or adding a border to regular carpet.
Purchasing your area rug from Ghiordes Knot will allow you to work with a specialist to ensure that you make the best choice for your design. For more information
contact us
at
248.643.0333
. We'll help find the perfect solution for your project.